Tips to Getting Cheap Hotels In New York
Reading this, you probably expect to hear that there are applications that will help you in getting the best hotel deals as you make your New York travel plans. Well, while technology has grown in the past decade, there are some things that are best done the old fashion way. Sure there night be applications that will get the job done for you but truth be told, they are not as effective as you would want them to be. It is however comforting to know that it is possible to get cheap hotel deals. Below are some quick tips to get you on track as you plan your New York travel.
Let your age work the magic
Even when you use sites to book your hotel for your New York vacation, you might be shocked to learn that you still are eligible for more discounts at the hotel going by your age. Some hotels tend to give senior citizens and students reduced prices just because of their age. The assumption is that they do not have a steady income yet/anymore. If you do not get the discount while booking the hotel online, you can always inquire at the front desk upon your arrival.
Look for members' only discounts
In addition to your age working the magic for you, be on the lookout for certain memberships that certain hotels offer discounts to. If you are a member of the frequent flier program, the AARP the AAA or you work for the government or military or union, you may be eligible for special deals and discounts. It will cost you nothing to flash your membership upon arrival or your government ID even. You will be shocked at how the conversation flows at the sight of your membership identification and how the prices plummet after the discounts have been applied.
Bundle up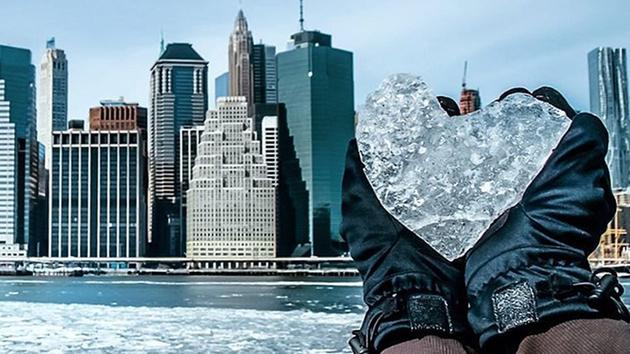 If you are a fan of the
weather channel
, you know just how cold New York can get. It is one of the cities that is hard hit with snowstorms. But be it as it may, the attractions in New York City do not move and the Big Apple does not stop being one of the best places to be especially during the holidays. You can visit during the winter, but you should be prepared to carry some warm clothing to keep you from freezing to death, well, not quite to death, but you will be grounded. As a reward of having to bear the cold weather and the snow storms, hotels in the city will reward you with cheap rates. Speaking of cheap rates, aside from
Valentine's Day
and The Fashion Week which both happen in February, hotel rates after January are relatively cheap. On the other hand of the weather phenomenon,
summer
, between the months of July and august also have great hotel rates. And honestly, there is nothing more New Yorker than the subway heat in summer. It will grill you and make you feel like a new born New Yorker.
Remain on the beaten paths
It is very tempting to want to stay in midtown, in the heart of the city. But think about it. You and many other individuals planning for their
New York travel
intend on staying in midtown. Now while the prices initially would have been fair, what do you think will happen with the increased demand and limited hotel rooms to satisfy the demand? The prices sky rocket. If you want to save some money, try looking for hotels downtown or uptown. But what about the transportation to the New York attractions? You might be wondering. Do not fret. New York is well connected with road and an underground subway system that can get you everywhere and anywhere in the city. It just is a little bit complex, but this is nothing a map and some knowledge of its interpretation cannot fix. For your hotel, you could get one that is in the upper West side of the city, in Jersey or even Brooklyn. Staying in Jersey, you will benefit from great hotel deals and short ferry rides with great views of New York attractions in Manhattan. Do not be misled. Great deals await on your
New York travel
. You will however, to enjoy the
New York sites
and all that they have to offer, have to do some digging. It will serve you well to remember that there are always great hotel deals waiting for you to take advantage of them.