Must Watch Christmas Shows in New York
Think about it, what would Christmas be like without Christmas themed shows you can attend with your family including kids? There is a lot going on during this time for the adults, and very little available for those intent on spending time as a family, or so it may seem. When you actually think about it and scour the internet for some New York things to do that are rated PG 13, you will end up with a whole list of events. So, do not be misled with all the advertisements going on for concerts that are not age appropriate. also, if you are one of the few with literary tastes, you will find the below list of Christmas shows in New York to be splendid.
Holiday Inn
Get ready for a White Christmas. Holiday Inn, is one of the new Broadway Musicals available featuring Tony Nominees including Megan Lawrence and Bryce Pinkham along with the likes of Corbin Bleu, Megan Sikora, Lora Lee Gayer and Lee Wilkof.
The musical tells the story of Jim, a guy who drops show business for a life in the farmhouse. It is not long before he discovers that life without the song and dance he was used to is not the same. He luckily meets Linda, a high-spirited school teacher with just the right mix of talent needed to turn the farmhouse into a great inn with breathtaking performances celebrating holidays from the Fourth of July to Thanksgiving. The story takes a twist when Linda is lured by Ted, best friend to Jim to be his Hollywood dance partner. Will Jim manage to save his new-found life and love?
Attend the performance any day before the 15th of January 2017 and find out. This is one musical you cannot miss out on. I dare say it beats many of the sightseeing in New York you were to do.
Christmas Spectacular starring the Radio City Rockettes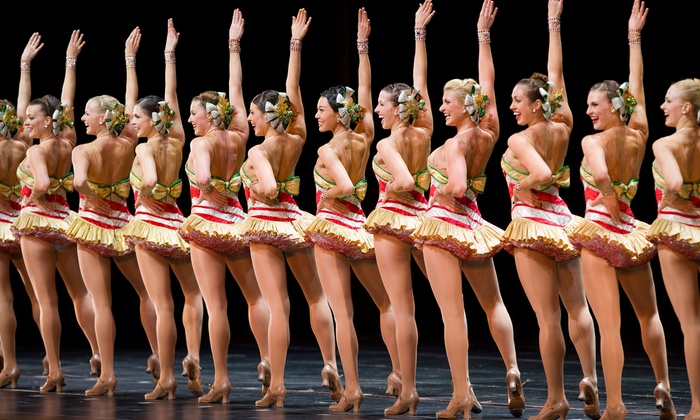 This show literally kicks off this Holiday season. Have it at the very top of your New York things to do list. There is truly no better place to be this season. And before you think that many have given this show too much hype, read on.
The show is perfect for couples, friends and even family. The show celebrates the anniversary (86th) of the Rockettes. They showcase their awesome costumes with specially choreographed dance moves from loves classics and favorites with surreal special effects.
Undoubtedly, it is the Christmas show that you cannot afford to miss. You will enjoy the Radio City Rockettes in legendary performances like 'Parade of the Wooden Soldier' and be in awe of Living Nativity, a reenactment of the very first Christmas.
Your Christmas New York Vacation is not complete without attending this show. Lighting up the Radio City Music Hall, the show will run to the 2nd of January 2017.
The Dead 1904
The American Irish Historical Society in conjunction with Dot Dot Productions have put together a premier of 'The Dead, 1904'. It is the very first immersive adaptation of the short story by James Joyce named 'The Dead'. The show is put together by award winning individuals, Jean Hanff Korelitz, a novelist and Paul Muldoon an Irish poet. The performances will run to 7th of January at the American Historical Society Townhouse with dinner and drinks served in every performance. The show features Kate Burton along with other talented 12 casts.
The dead has in the past been adapted into a film done by John Huston in 1987. It has also been done as a Broadway musical in which it won the Tony Award for the Best Book of a musical in 1999. Tickets are on sale at irishrep.org.
Nutcracker Rouge – Company XIV
Austin McCormick and his dance Theatre, Company XIV present an erotic reimaging of a classic holiday tale. The show is complete and down to the details with circus performers, partial nudity and operatic singers.
This is definitely one of the shows you will want to leave your kids behind for. At the beginning, the Nutcracker was just another innocent word that was thrown around, today however, it has been incorporated into the stripper poles and large stuffed penises in the show.
The show runs till Saturday January 7 2017 at the Irondale Center.
As you add this to your New York things to do, bear in mind the fact that it is not age appropriate. It is however a blast for a group of adults on a New York Trip.
New York, being the center of entertainment is never short of things to do. For a moment, you might have thought New York sites and attractions are all the city has to offer. Well, this list should open your eyes to a world of possibilities and New York things to do this holiday.