Cool Museum Exhibitions in New York City
On your list of New York things to do, you most definitely have a museum trip written down. And this is great. But do you know which museums to actually visit? New York is a haven for museums. They are all over featuring different kinds of art. As such, it is not enough to intend to go sightseeing in New York museums, you need to know which ones you will get into and that are actually worth your time. Fortunately for you, all the work has been done for you – below is a list of best museum exhibitions you just cannot afford to miss out on. Don't wait till you run out of New York Things to do – add them first.
The Dinosaurs among us
You have watched those documentaries telling us of how majestic, big, and deadly these beasts were before they went extinct, but, truth be told, nothing beats seeing what is left of them in real life. You get to have the exact feeling of their size and awesomeness. Imagine a bird – a dinosaur bird larger than anything you have ever seen. Sure the Godzilla will not come to life unlike in the movie Godzilla but the thought of it happening will give you some adrenaline rush and get you to enjoy the fossilized creatures and their models. In addition to this, you get to be up to date with your prehistoric knowledge and get to sound all so smart and all knowing the next time the topic pops up when you are out with your friends. This exhibition is at the American Museum of Natural History and runs till 2nd January 2017.
Origami Holiday Tree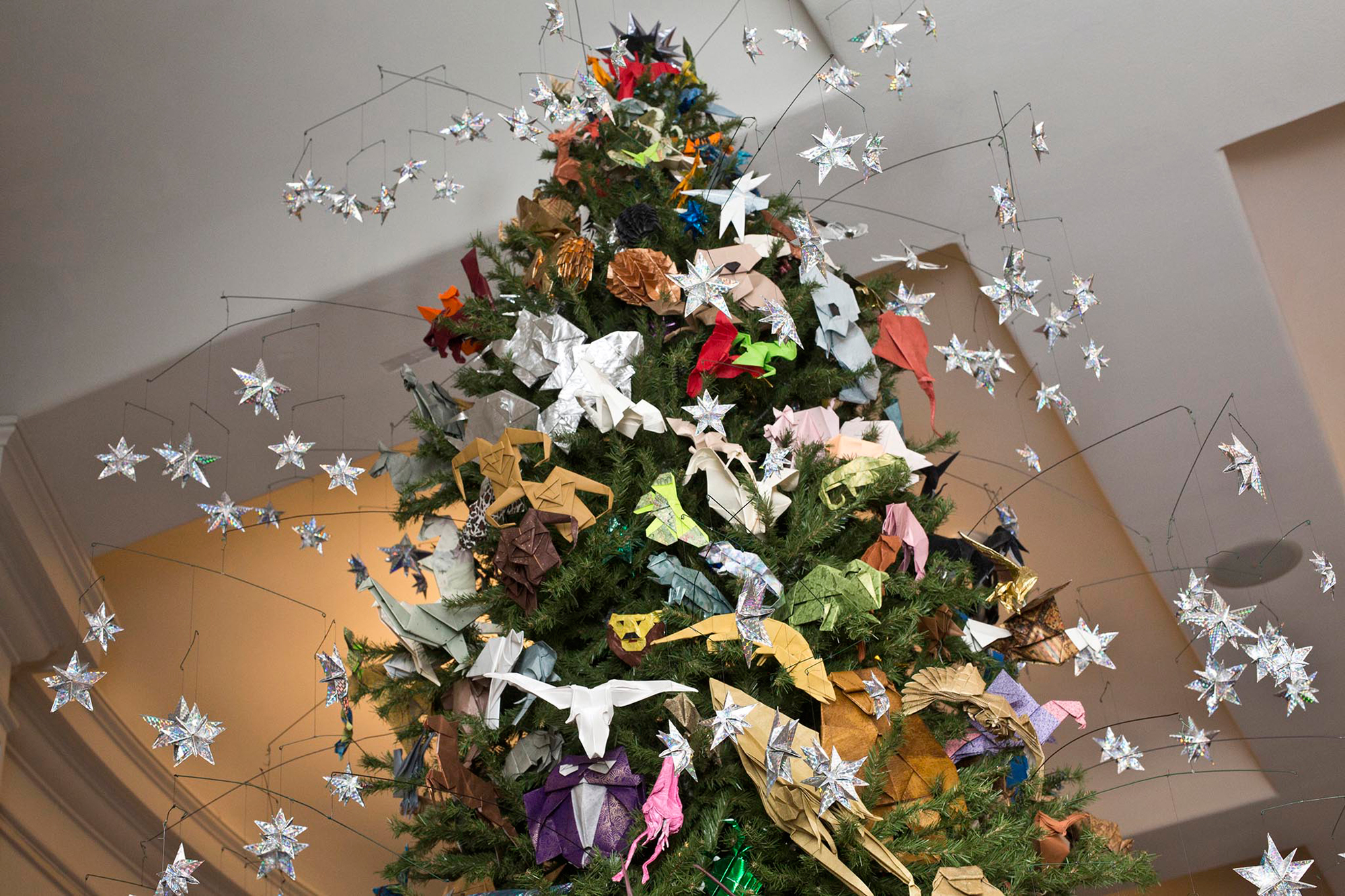 Playing with paper to make something creative is fun, but who ever thought that this pass time activity that very few have mastered could be turned into a world class piece of art that everyone all over the wold comes to visit every year? Well, American Museum of Natural History had this vision and thought it possible. What started out like a trial and just a piece of art has turned into an annual tradition. Every year, the museum decorates a
holiday tree
and places handmade, artistic origami models inspired by museum collections, permanent halls and current exhibitions all over the tree. The normal sparkling decorations are great but they have got nothing on what these create piece of paper can do on a Christmas tree. Visiting this New York attraction will have you not only standing in awe and beauty of the tree but also learning how to make the pieces of art and replicate them back at home.
Holiday Train Show
For any serious visitor, a list of
New York things to do
is never complete without a train ride. Either in the subway or otherwise. As a matter of fact, in the process of taking a train ride, you just must see the Grand Central Train Central. See what it has that makes everyone give it the respect that they do – from its architecture design and the fact that it looks and feels as though it is stuck in time. But large trains are not the only way to enjoy your NYC trip. You can also have a look at a miniature train travel through a miniature design of the City and still be as impressed if not more. The holiday train show is perfect for all especially those train lovers who are suckers for nature as well. The show features trains zipping through 150 miniature NYC landmarks. All of these landmarks are created and designed from natural materials including leaves, berries, twigs and barks complete with a glow that excites both adults and kids who visit. The humming sound as the train cruises past  and under famous sites life the Rockefeller Centre, the Statue of Liberty and the Brooklyn Bridge for close to half a mile is enchanting. The New York Botanical Garden has taken it upon themselves to make this creation and invites all to make it one of their destination during their NYC vacation. But here is the thing, you just might have to stand in line waiting to gain entrance if you do not make your reservations early. New York attractions like the statue of liberty are great, captivating and downright impressive. But truth be told, they tend to get flocked especially during the holiday season when there is an influx of visitors. These museums make the perfect addition to an incomplete
New York things to do
list. The best part is that they are affordable.