Cheap Eats in New York City
A New York vacation could be what you have been dreaming of all your life. You have been saving up over the years just to have enough and finally can. But as it might have suddenly occurred to you, a NYC trip can get pretty expensive and could even cripple your finances. But with NYC attractions that are to die for, a rich history and culture, state of the art landmarks and restaurants with talented chefs, this is more than expected. But does that mean that for those who are not able to afford such pricey experiences in New York are doomed? Well, not quite. There is still a lot New York has to offer and at affordable prices too. You can see the Statue of Liberty in all its glory without paying a dime at the Brooklyn Bridge, see the Empire State Building  and other NYC attractions from roof top restaurants available all across New York and even get to enjoy great foods that New York has to offer.
Speaking of food, below are some of the cheap eats you can take advantage of while in New York.
Pizza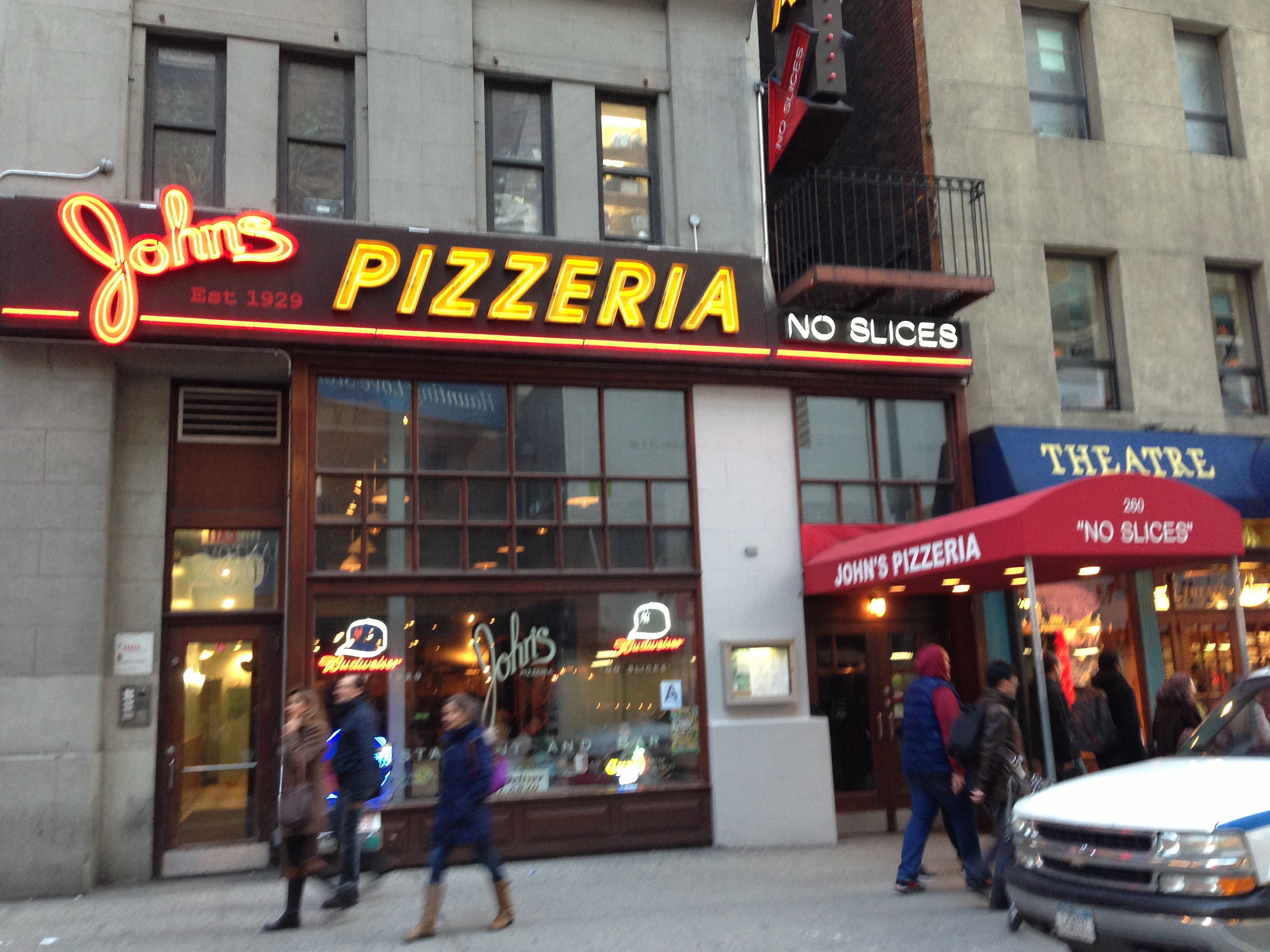 It seems pretty cliché to have pizza while in New York right? Pizza is so generic and 'overrated' one would think. It is also cheap. But here is a thing many do not know. It can also be pretty damn expensive especially while in NYC. But thanks to the city's rich Italian influence, there are some spots you can enjoy a great slice of pizza, or pie, similar to that your grandma makes and at a great price too. John's Pizzeria and Joe's Pizza are some of these shops in the Big Apple. They are all in Greenwich Village and Native New Yorkers consider them to be the best. At $2.75, Joe's Pizza will blow your mind away with its rich taste from fresh tomatoes and Italian Mozzarella.
Taqueria Izucar
This spot could just as well be named an all you can eat tacos restaurant. The tacos at this joint go for a storming $1.25 and are stuffed with pig stomach, stewed potatoes or braised veal. Sure the Taqueria is a counter serve establishment and comes lacking in seating space, but this is not a deal breaker. The Mexican restaurant right next to it provides more than enough room to sit and have your snack. For those on the move sightseeing in NYC, Taqueria Izucar serves a variety of options even vegetarian foods. And the best thing is that they are open from 11am to 10pm. Their timing make them perfect for those looking to grab lunch or a quick pick me up snack after work while heading home.
Northside Bakery
Northside bakery is located in Brooklyn. It features a European style and décor and was voted the best European Bakery in New York by other outlets in the same niche. All their baked products are handmade and feature no preservatives. The bakery is however looking to start baking organic foods. They have everything you could possibly care for from donuts, to bagels to baguettes. You can however have a special lunch. Speaking of which, a cabbage will cost you about $2.50 (be warned though, they will fill you up fast). After the lunch, and this joint being a bakery, you can order a cake and have it on the go or any other treat for your sweet tooth.
Lakruwana
Very few people ever think of getting out to Staten Island (probably they know not of the NYC attractions available there). After all, what does it have to offer that is affordable? Well honestly, it has a whole lot to offer believe it or not. Hop onto the free ferry to the island and have an experience like no other.
Lakruwana is one of the few Sri Lankan inspired restaurants serving traditional foods straight from the Island. On the weekends, their deals are to die for, with lunch buffets going for $13.95. This price in comparison to many other spots around may not be impressively cheap but when you consider the value you get, it all makes sense. The restaurant provides take outs as well which is perfect for those who live on the island.
NYC attractions are the bomb, but if you are not cautious, they could very well suck your bank account dry. Lucky for you, there still are some parts of New York that have restaurants with cheap yet mouth-watering and delicious foods.